Illuminated flags from HUBER Signage
Flags are history-steeped symbols that have fascinated mankind since time immemorial. We from HUBER Signage have successfully transitioned this traditional advertising medium into the 21st century – enhanced with innovative LED technology featuring multiple light sources for optimum visibility and brilliance and generating maximum attention in windy conditions thanks to light & shadow effects. Innovation & quality from Austria
The eyepole advertising mast system offers you countless advantages over conventional advertising systems.
Unmissable: Advertising spaces up to 14.4 square meters and heights of up to 10 meters
Groundbreaking technology even in the dark: only eyepole makes your message visible at night with sensor-controlled LEDs
Illuminated: Your advertising message will be noticed at any time of the day or night
Fully automatic stormproof: only the eyepole rolls up when the wind is too strong
Weatherproof: safe even in wind and weather
Hoist the flag of the future for your company – featuring leading-edge LED lighting tech from experienced experts! h2 >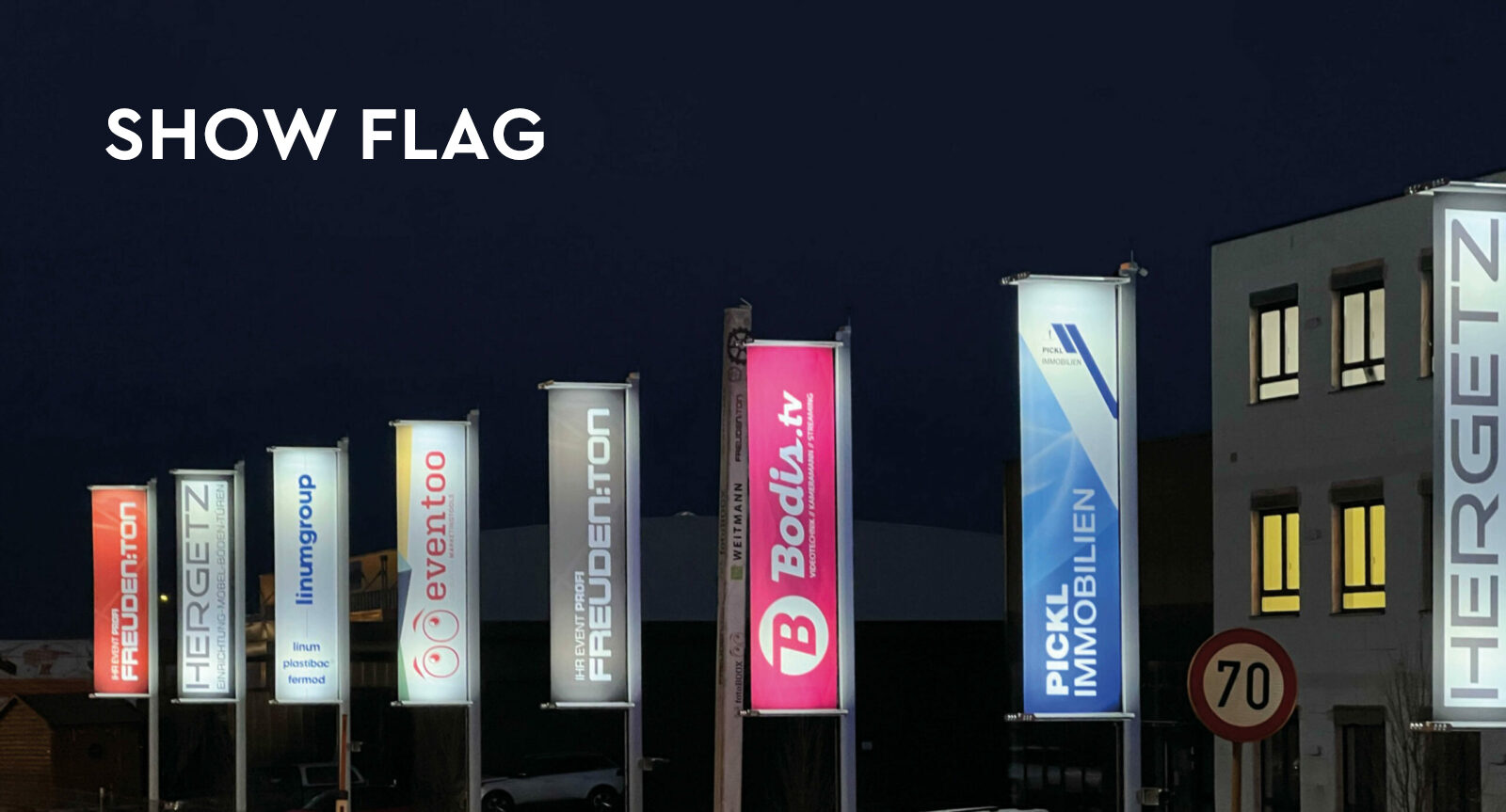 Mature technology
The eyepole, designed over several years of development work, presents your advertising message in proven Austrian quality. Benefit from this innovative concept.
Control
Full control and yet very easy to use: the eyepole is controlled via an integrated control unit. The most important functions can be activated at the touch of a button. Basic settings can be made via a USB interface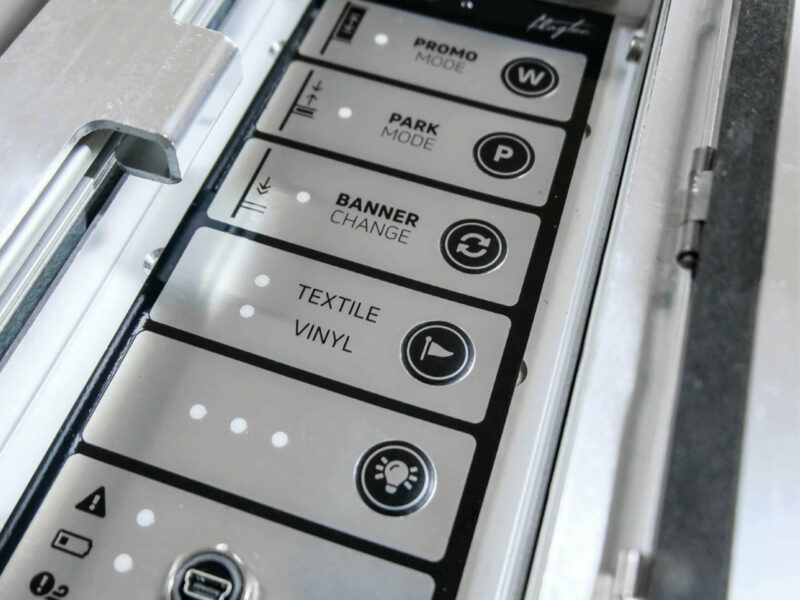 Clamping system
Simple banner change in record time: the exchange of your advertising message is quick and easy thanks to the electronically controlled clamping system, different types of banners with rounded piping or hemstitch can be clamped.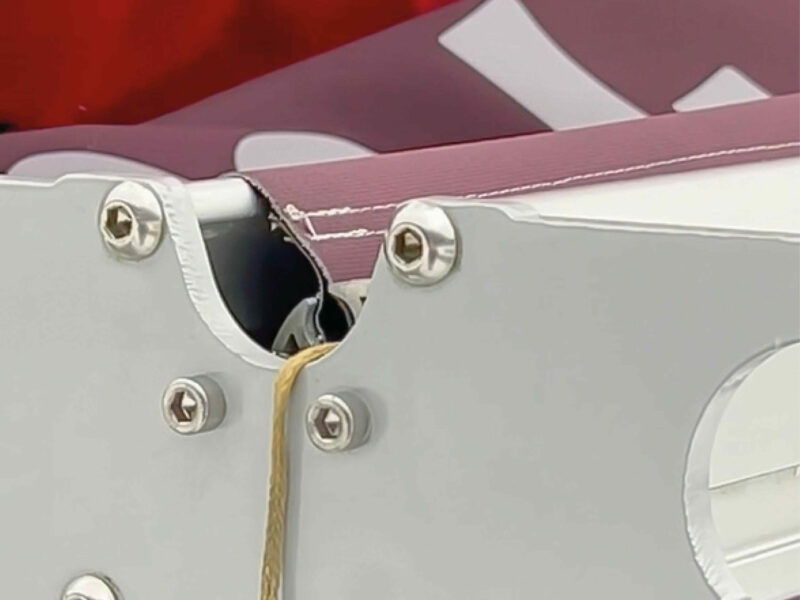 Lighting
Innovative, top-class lighting system: thanks to specially designed, sensor-controlled LED lighting, your advertising message will also be seen at dusk and at night. An exclusively developed lens system guarantees optimal illumination.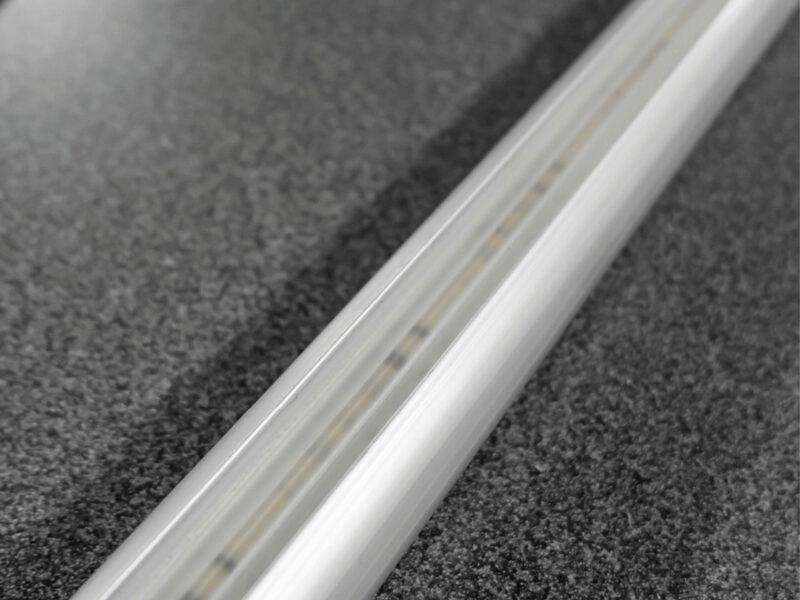 Ask us about our wide range of design options.