From a regional sign maker to an international supplier of comprehensive solutions
A modest beginning. A great present. And an even greater future: Family-owned HUBER was originally established as a manufacturer of signs in 1967 and has experienced tremendous growth ever since. After its acquisition by Alfred Huemer in 1987, the company has continued on its growth trajectory, adding several new business units. Today, the company goes by the name of HUBER Signage and is part of the international HUEMER Infomotion Group (HIG) owned by the 'AMC-Privatstiftung' foundation of the Huemer family of entrepreneurs.
Firm roots as a bedrock for success
In its early days, the company's core competencies were in the areas of sign-based and illuminated advertising. As a result of our continued evolution throughout recent years, we are now able to offer our customers a much wider portfolio of products and services: innovative digital signage solutions, thoroughly thought-out guidance and orientation systems, outdoor advertising systems that are visible from afar, and much more – in brief, everything that communicates or conveys a message, on and inside a building, outdoors and indoors.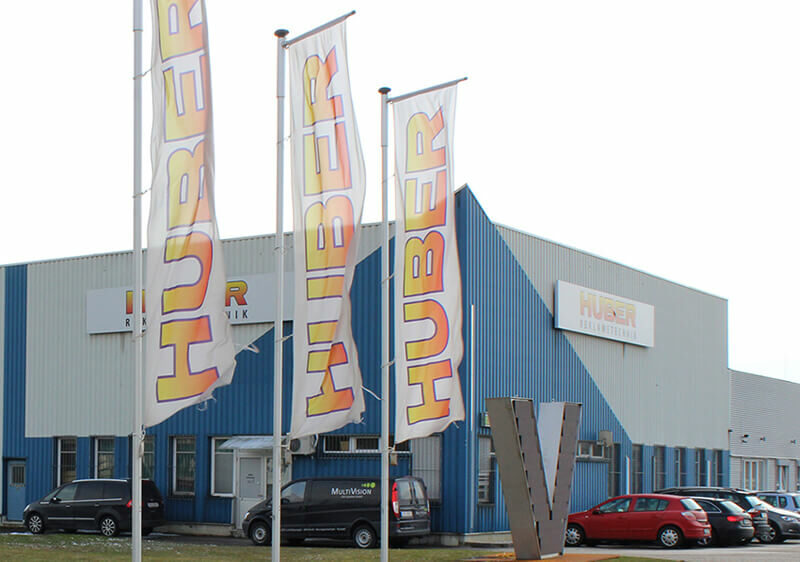 The go-to one-stop supplier for comprehensive building branding
Upon request, we also manage major projects as a general contractor, providing a comprehensive portfolio of services. We coordinate, produce, deliver, and install – to the utmost satisfaction of our customers, for many years and decades to come.