Advertising technology = HUBER Signage
High-quality products, first-class service, and unparalleled customer proximity: As part of the internationally operating HUEMER Infomotion Group, we from HUBER Signage design and implement everything you can imagine when it comes to advertising technology. In doing so, we always follow a holistic approach and support you from the first idea all the way to the fully installed product and beyond.
Always there for you, wherever you need us
Our headquarters and main point of contact for customers is located in Marchtrenk, in Upper Austria. This is where we define our corporate long-term goals and from where we coordinate our locations throughout Europe. Our many local branch offices and manufacturing centers allow us to provide optimum support to our customers in their respective countries because we know the local markets and speak the languages of our customers.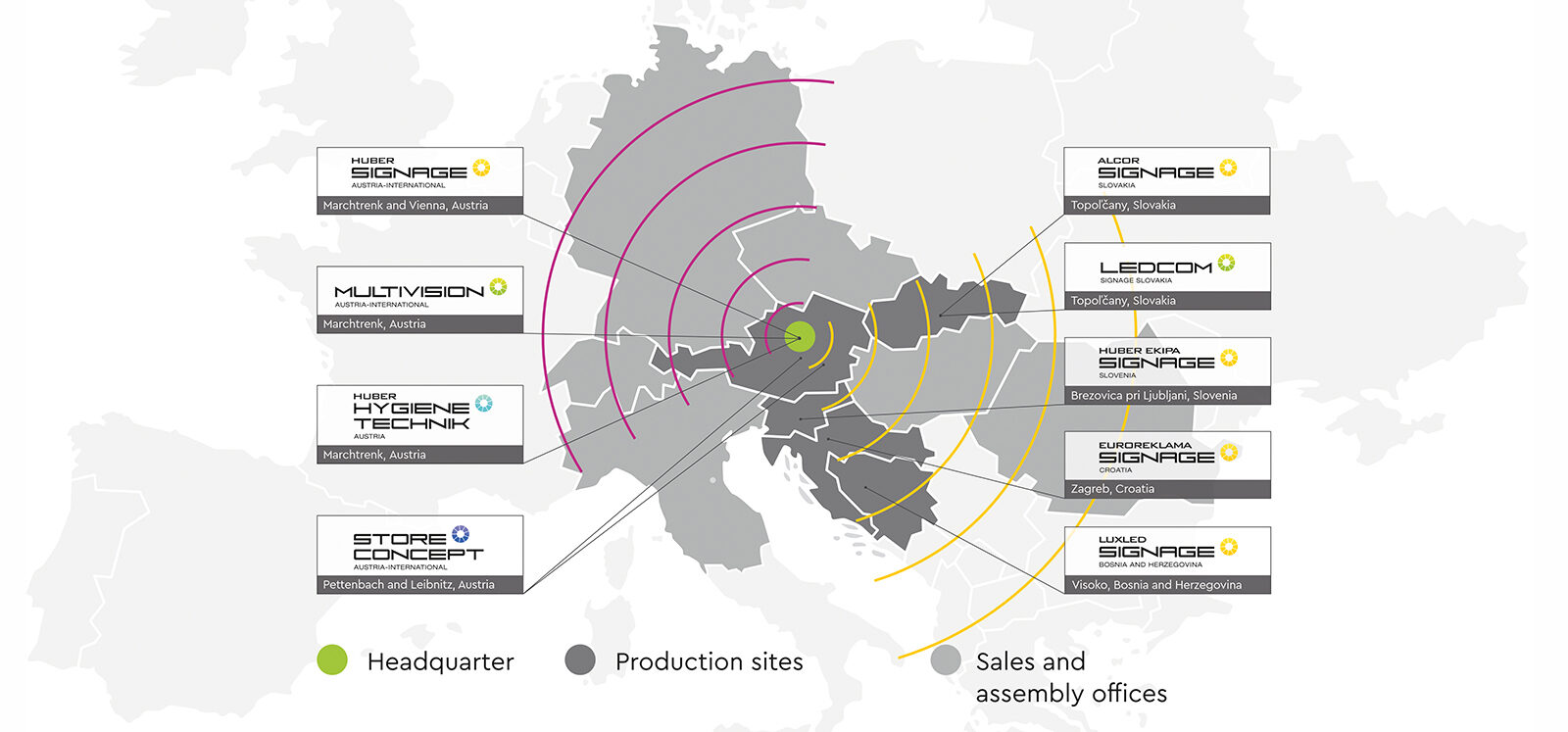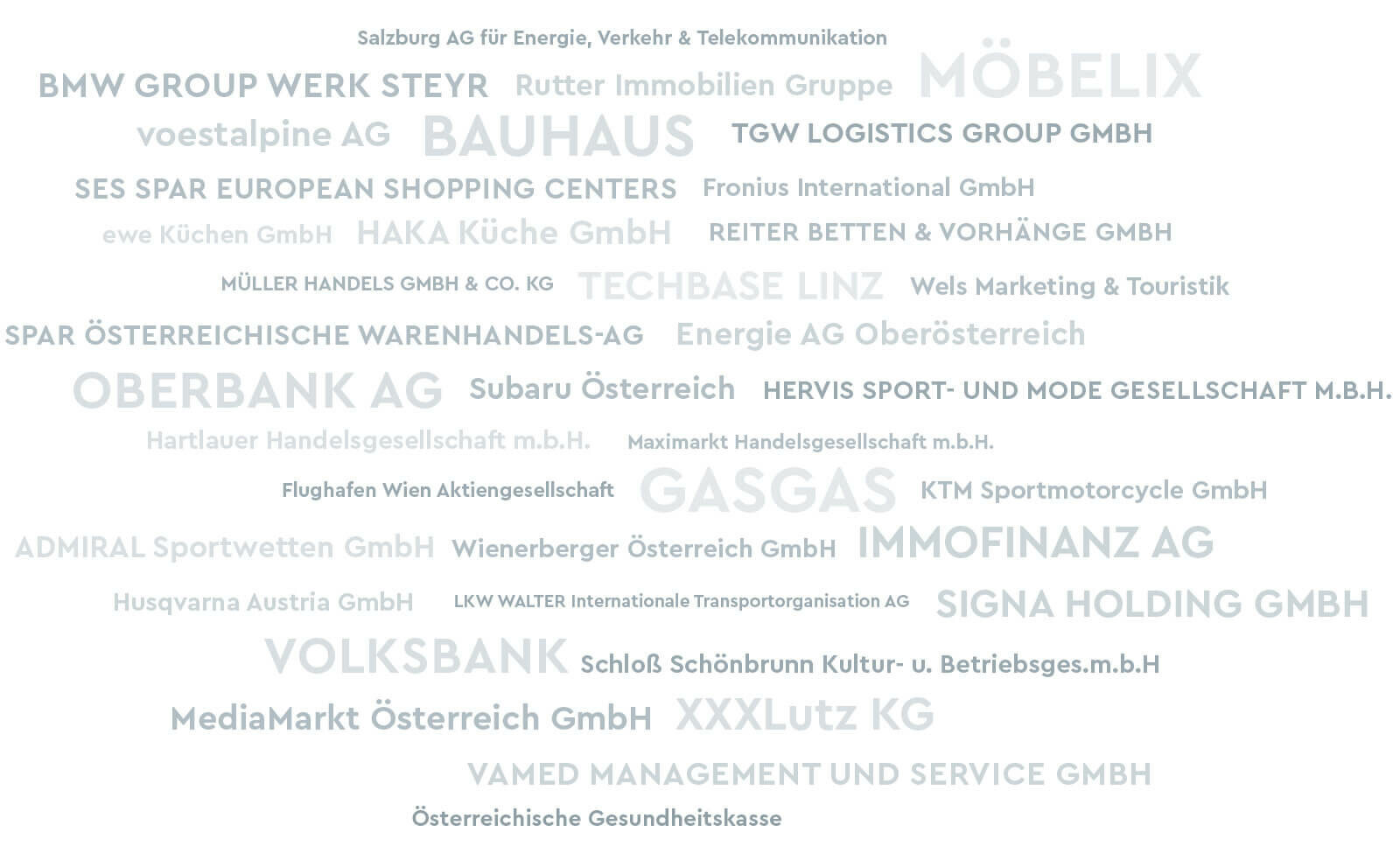 Big names that are testimonials for HUBER Signage
World-renowned retail chains, well-known retailers, highly frequented shopping malls, international airports, renowned cultural venues, and many other locations have relied on the expertise, the products, and the services of HUBER Signage for many years.
A strong group – for a world full of possibilities
We are a proud part of the HUEMER Infomotion Group that has earned an international reputation as a one-stop provider of attention-grabbing solutions in the areas of advertising technology, digital signage, light installations, and shopfitting with in-house production facilities. Discover our vast field of competencies and select us as an experienced and versatile partner for your advertising technology project!